Teeth Whitening
Dra. Sandra Poveda Dental Practice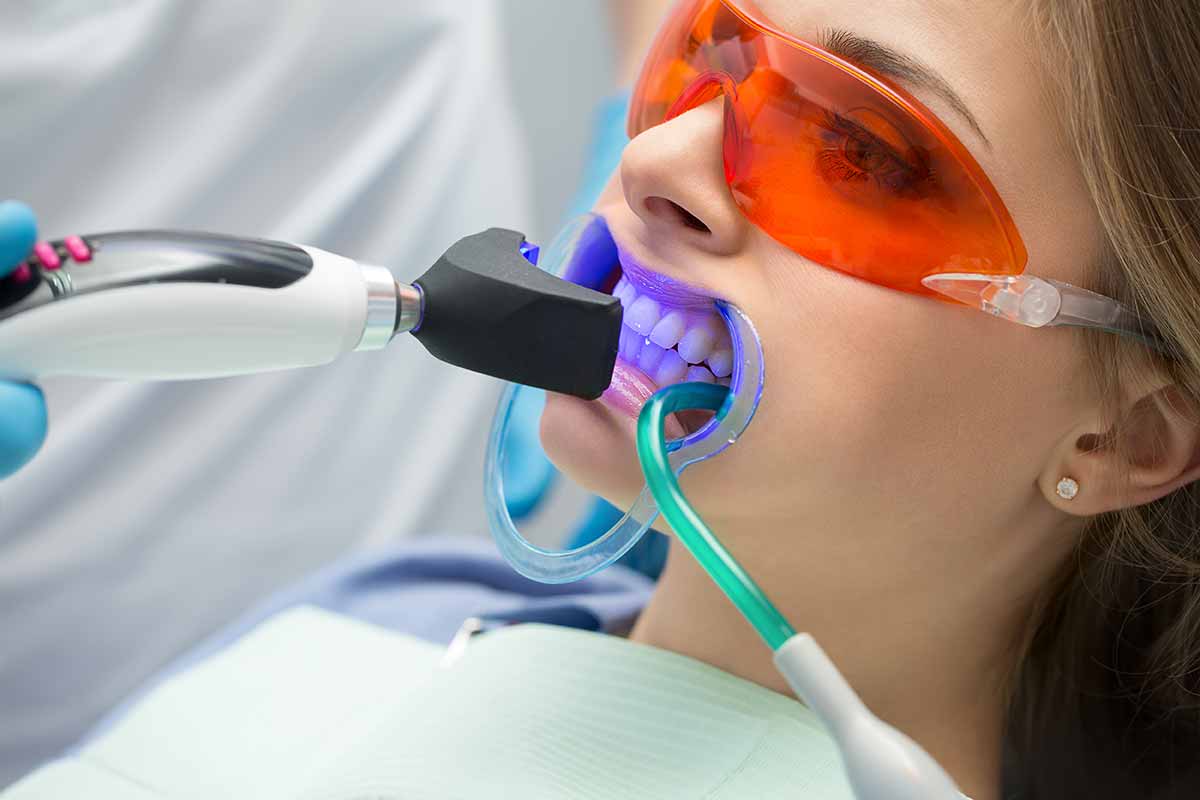 Teeth Whitening
Teeth whitening is a procedure through which whiteness and glow of the teeth can be restored. Teeth are covered by an enamel whose consistency and characteristics vary from person to person. Some may have a thinner enamel than others but still with the passing of time teeth enamel is inevitably discolored and stained.
Depending on your lifestyle and feeding habits, enamel can wear faster in som people than others. Teeth whitening offers the best solution in order to maintain your teeth young and stain free.
Teeth Whitening With Dra. Sandra Poveda
Sandra Poveda is a Colombian Odontologist graduated from La Universidad del Bosque, with more than  19 years of experience. Her main focus in her life and her work, has been the smiles she brings to people. . "As an odontologist you are just not there to help your patients with their pain or discomfort, but also to improve their appearance. People who were afraid to smile can do so now with confidence. A beautiful smile makes them look better, and when I see that smile on their faces, I cannot help but smile as well."
Teeth Whitening by Dra. Sandra Poveda are the preference of choice of her exclusive clientele, who recognize quality of service and latest technology used to obtain a perfect smile. In her exclusive practice you will have the opportunity to receive superlative customer service in a facility designed for technical perfection in Odontology.
If you have been referred by one of our  customers, do not hesitate to fill up the form and book an appointment with Dra. Sandra Poveda, where she will provide you with caring consulting and you will be able to experience the formidable results she has attained in her practice, so you can obtain a better smile, and with it a better life.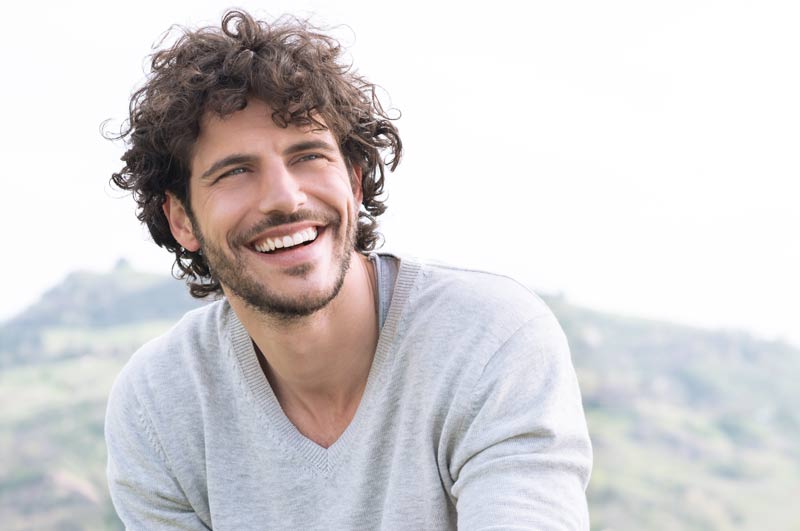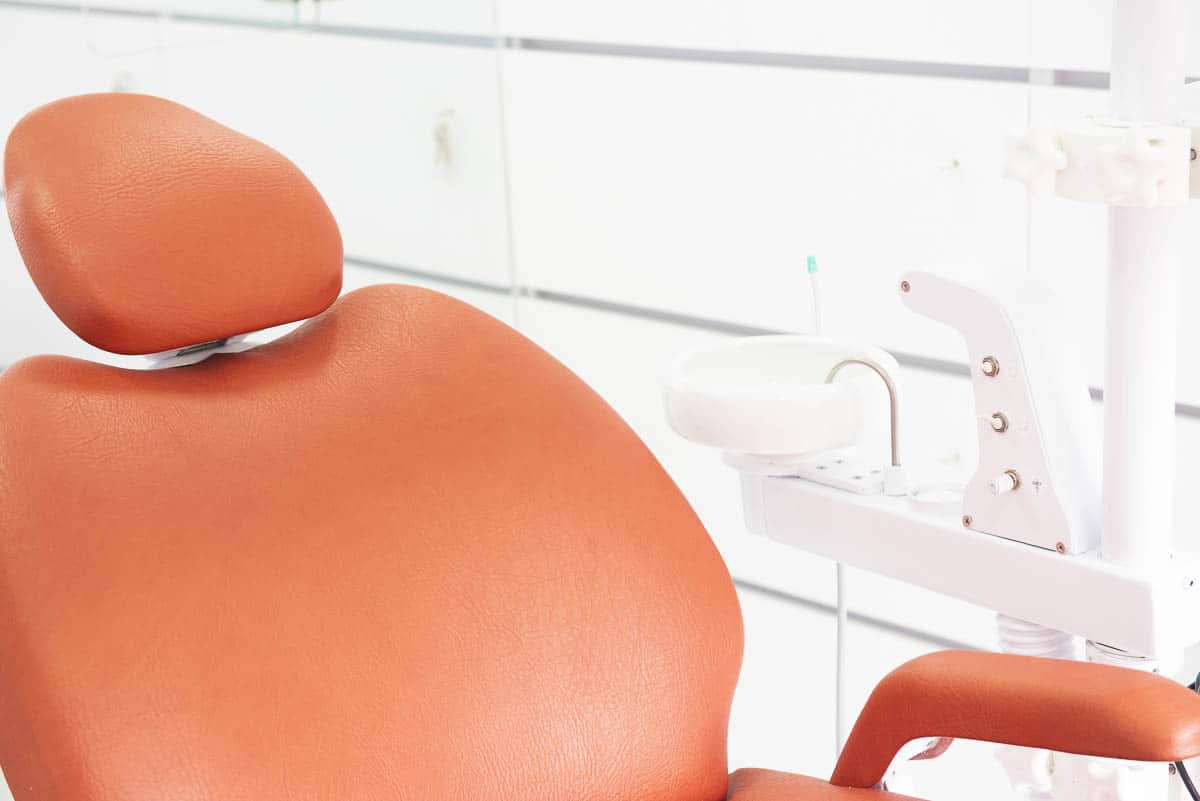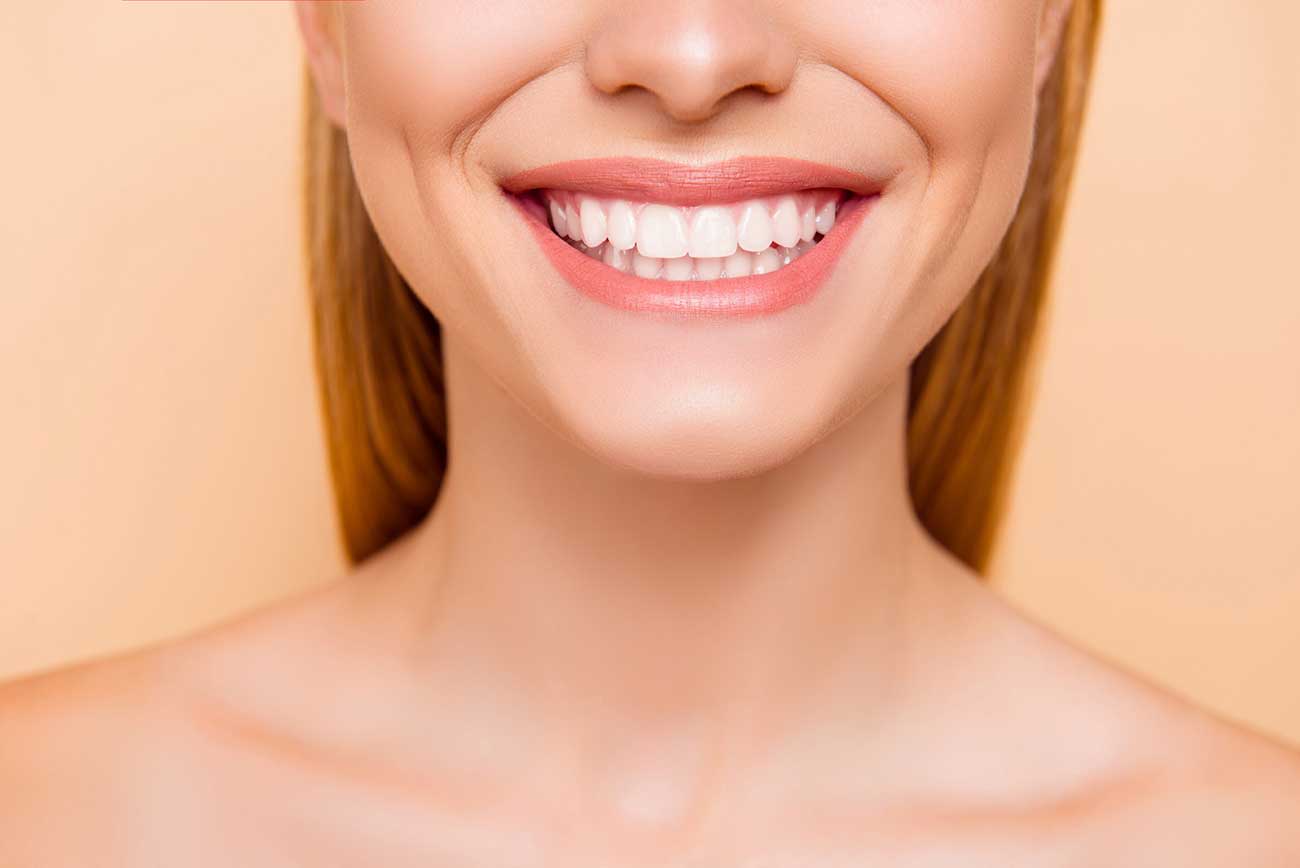 Prepare For Your Teeth Whitening
Its important to understan that loss of shine and whiteness in teeth, although  natural, can be remedied. Take into account the following information when considering undertaking teeth whitening.
Its crucial to recognize there are genetic factors that cause loss of whiteness and dental wear, and also external factors like choice of diet and smoking than cause stains.
Once you have taken your teeth whitening treatment, its duration will largely depend on how much you care take of your dental health before you might need to take the treatment again.
All other oral health diseases will be treated first, including dental hygiene.
The patient will be able to determine the degree of whiteness desires in order to obtain a beautiful perfect smile.
It may take several sessions in order to obtain the desired level of whiteness. It varies depending on the condition of the teeth and whiteness deisred.
The procedure consists of the creation of a dental cast that support the agent which is activated by a special light that activates the ingredients that  affects the enamel.
¿Is Teeth Whitening Bad For Enamel?
There is no permanent damage caused to the enamel or any other tooth structures by tooth whitening.
Does Tooth Whitening Cause Permanent Teeth Sensitivity?
Sensitivity from tooth whitening is always transient. That means if there is any sensitivity caused by the whitening, it goes away within one to two days after the treatment, and the patient returns to the state of sensitivity he or she had prior to starting the whitening process.
How Long Does Teeth Whitening Lasts?
Typically you can expect whitening to last from six months to two years, although some studies report results lasting up to ten years. Avoiding red wine, coffee, and smoking — all of which can cause staining — helps preserve the results.
Book Your Appointment Today
We will get in touch with you soon!
Specialized Services for Comprehensive Oral Health
Beauty is not only transmitted through a perfect smile, but also through a comprehensive care for oral hygiene that prolongs oral beauty and overall wellness.
Contact Us
Located in one of the most exclusive neighborhoods of the Colombian capital, Dr. Sandra Poveda's practice location offers the best options for accommodations, entertainment and restaurants that you can find in Bogotá. Consult with us and we will be more than happy to assist you during your stay.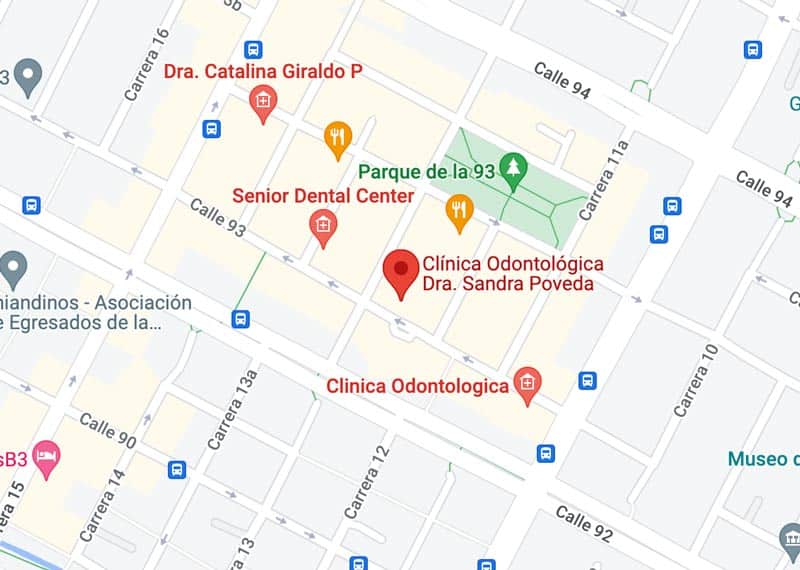 Email
contacto@sandrapoveda.com
Phone
+5716220051  / +573158521757
Address
Calle 93 #12-54 Bogota D.C, Bogotá
Consultorios: 401, 402 y 403