CAD/CAM Dental Restoration
Dra. Sandra Poveda Dental Practice
CAD/CAM Dental Restoration
Advance in digital technology have led to great achievements in dentistry in the past 20 years. With the advent of Dental CAD/CAM technology (Computer Aid Design/Manufacturing acronym) more precise dental pieces can be achieved today.
This technology allows to scan, analyze, design and manufacture dental pieces that adjust with greater precision to the patients actual dental structure, allowing the creation of unique precisely measured pieces.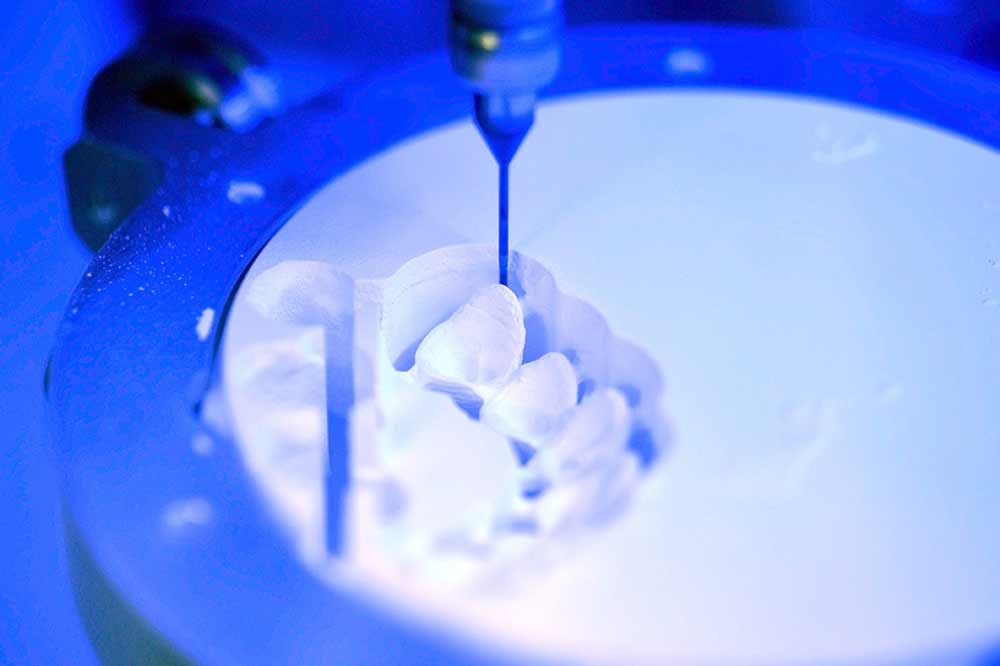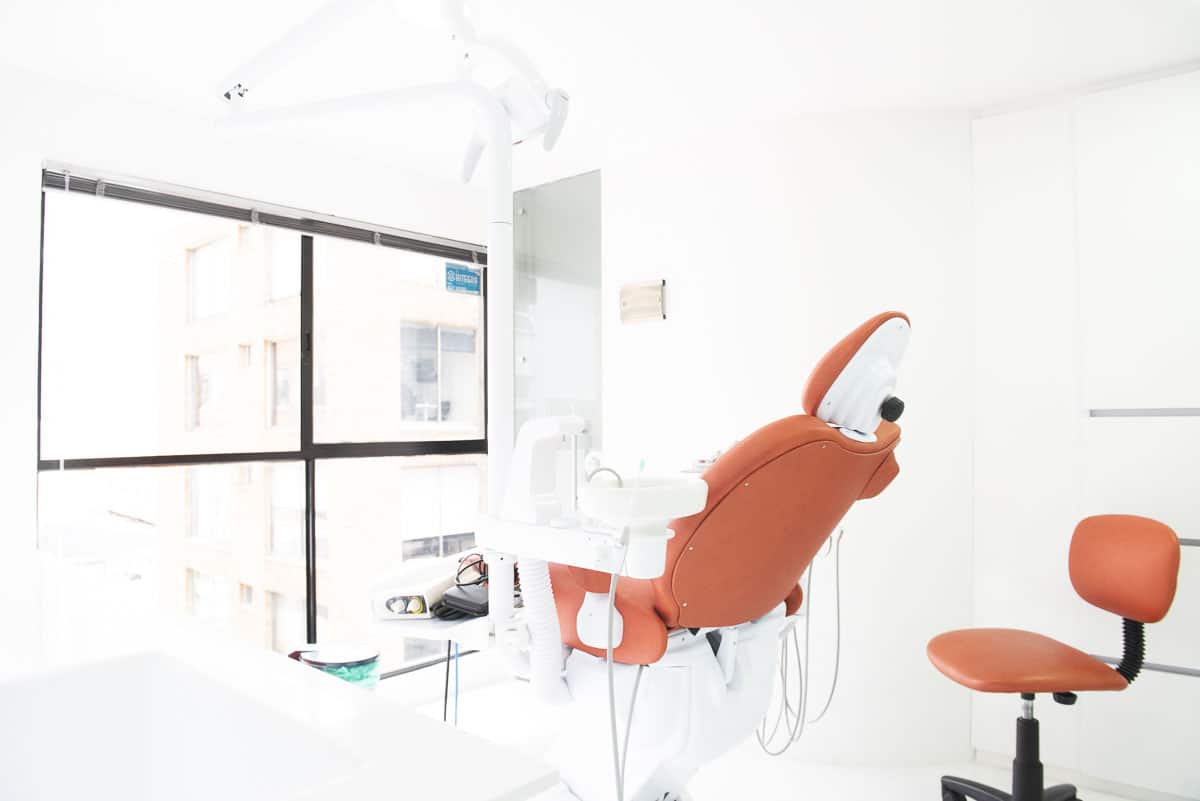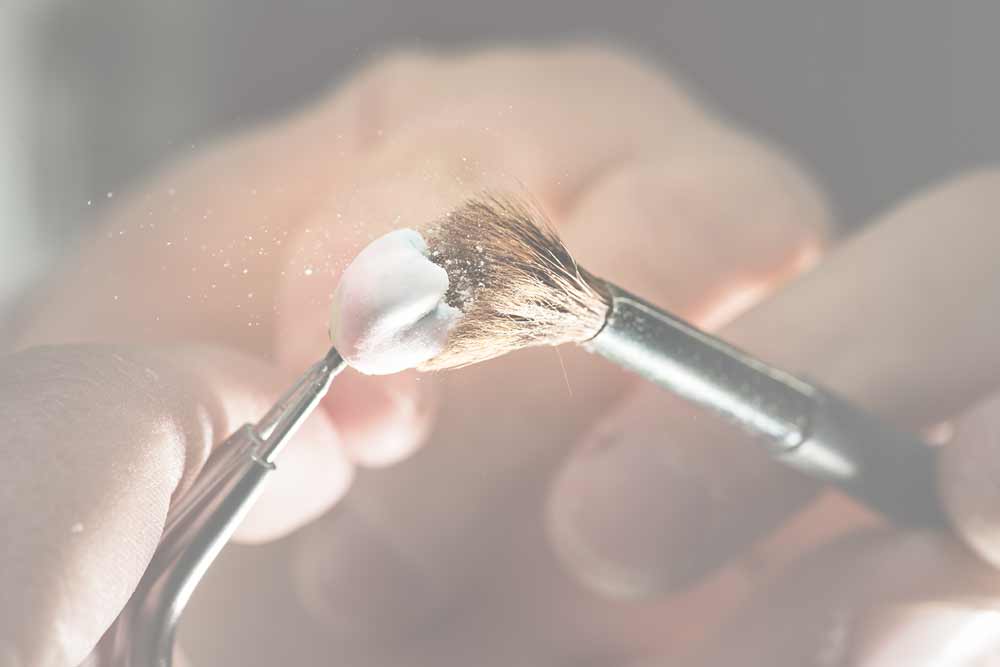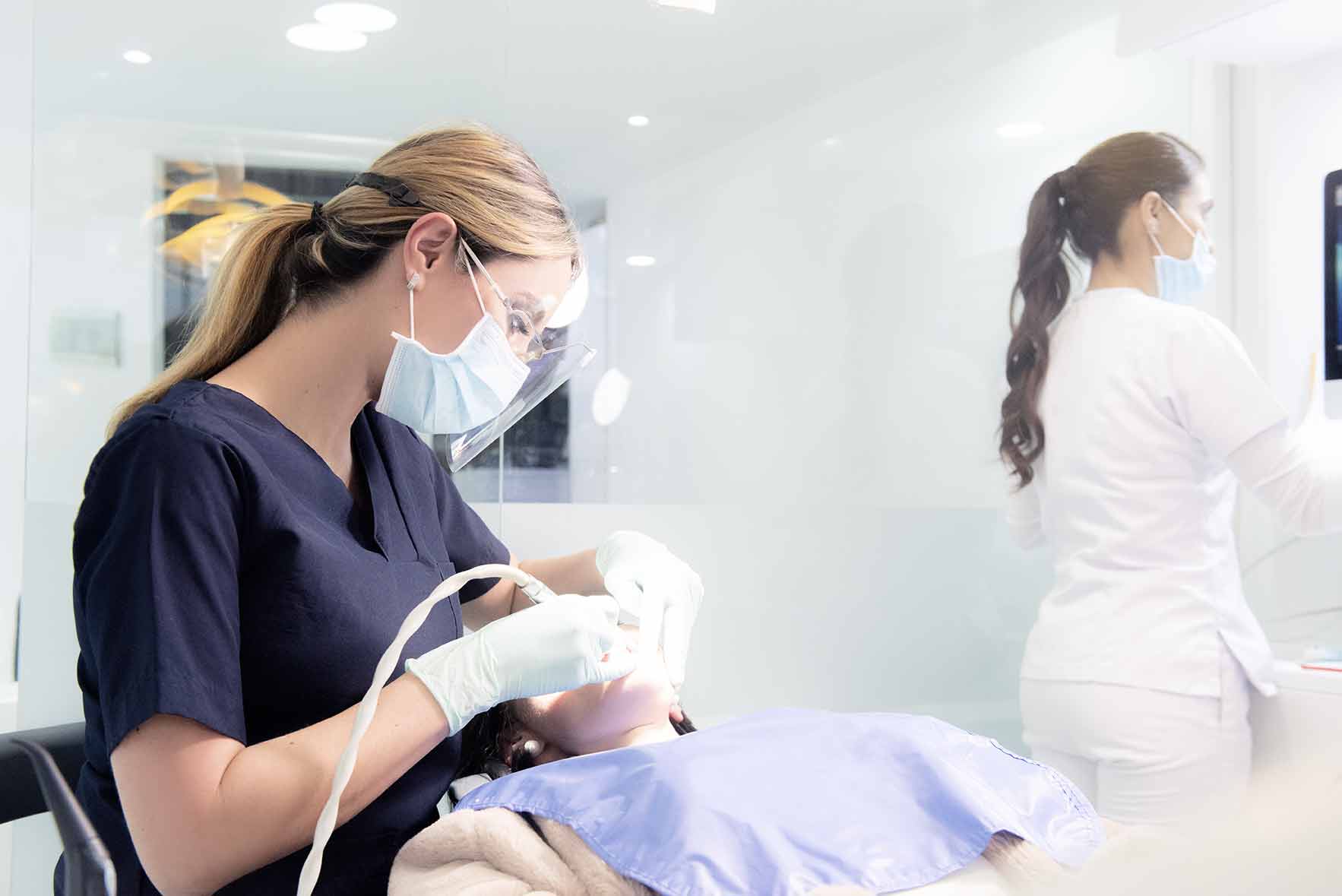 CAD/CAM Restoration with Dra. Sandra Poveda
Sandra Poveda is a Colombian Odontologist graduated from La Universidad del Bosque, with more than  19 years of experience. Her main focus in her life and her work, has been the smiles she brings to people. . "As an odontologist you are just not there to help your patients with their pain or discomfort, but also to improve their appearance. People who were afraid to smile can do so now with confidence. A beautiful smile makes them look better, and when I see that smile on their faces, I cannot help but smile as well."
Dental CAD/CAM restoration by Dra. Sandra Poveda is the preference of choice of her exclusive clientele, who recognize quality of service and latest technology used to obtain a perfect smile. In her exclusive practice you will have the opportunity to receive superlative customer service in a facility designed for technical perfection in Odontology.
If you have been referred by one of our  customers, do not hesitate to fill up the form and book an appointment with Dra. Sandra Poveda, where she will provide you with caring consulting and you will be able to experience the formidable results she has attained in her practice, so you can obtain a better smile, and with it a better life.
CAD/CAM Dental Restoration For You
At present time we have many systems to make indirect metal free restorations, the most current in use is the CAD / CAM, whose design and processing are assisted by a computer. For the preparation of a restoration by this method, three phases must be followed: digitization of the dental preparation obtained by means of a scanner, design of the restoration achieved through a computer program and machining of a ceramic block from which the restoration comes. The place where the production of the restorations is made determines the procedure and protocol of its manufacture. This technique combines the resistance of new ceramic materials with the aesthetics it offers; currently there is a wide variety of materials that can be manufactured.
Dental ceramics are considered products of inorganic nature, formed mainly by non-metallic elements that are obtained by the action of heat. In general, they are characterized by being biocompatible, resistant to corrosion, do not react with liquids or acids and have good resistance to bending and fracture. Its main characteristic, which allows it to be used as a restorative material, is its refractory nature and its optical properties such as translucency.
FAQs on  CAD/CAM Dental Restoration
How Long Will The Procedure Take?
Restoration begins with dental impressions in order to register a detailed image of the actual dental structure. This will allow the perfect fitting of the created pieces. Depending on how complex the restoration may be, it can take a minimum of two sessions for a perfect restoration.
Can I Request Restoration Of Any Tooth?
Not every tooth qualifies for a restoration. Dra. Sandra Poveda will asses the current conditions of your dental structure in order to determine which ones are viable for a restoration and what procedures might be needed to take before any restoration takes place.
How Precise is CAD/CAM Restoration?
Thanks to CAD/CAM technology, dental pieces are now very precise. Still, the talent and experience of your odontologist is crucial to make sure the pieces adhere properly and mantain a natural appearance, which can only be greatly achieved by an experienced doctor as Dra. Sandra Poveda. 
Book Your Appointment Today
We will get in touch with you soon!
Specialized Services for Comprehensive Oral Health
Beauty is not only transmitted through a perfect smile, but also through a comprehensive care for oral hygiene that prolongs oral beauty and overall wellness.
Contact Us
Located in one of the most exclusive neighborhoods of the Colombian capital, Dr. Sandra Poveda's practice location offers the best options for accommodations, entertainment and restaurants that you can find in Bogotá. Consult with us and we will be more than happy to assist you during your stay.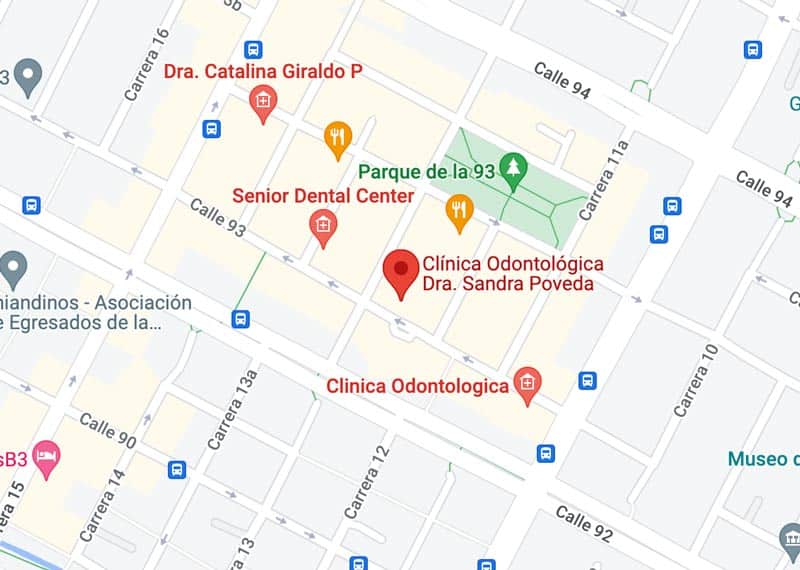 Email
contacto@sandrapoveda.com
Phone
+5716220051  / +573158521757
Address
Calle 93 #12-54 Bogota D.C, Bogotá
Consultorios: 401, 402 y 403